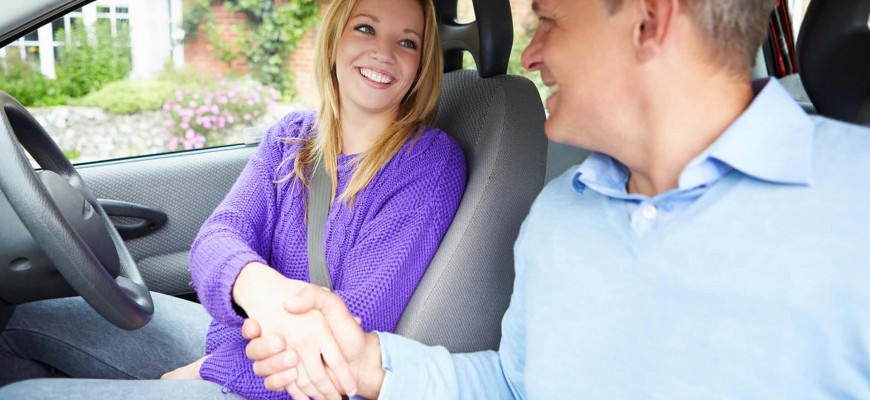 Driving Lesson Guarantee
Learning a new skill – especially one as useful for your life and career as driving – shouldn't be a chore. As a new learner, we want you to experience the same passion and excitement for driving as we do, and we want to accompany you as your confidence grows behind the wheel.
We feel that, if you are to progress as a driver, that progression needs to take place in a pressure-free environment, where we can nurture your driving skills in partnership with you, and at your own pace. You never know – it might even be fun!
This is why we offer our driving lesson guarantee, to ensure that our clients are getting the very best out of our service and to make sure that we stay on top of our game, both as driving instructors and also as personal mentors.
Our Guarantee
Our guarantee is a simple one: we provide you enjoyable and informative driver training, or you don't pay!
This might seem like a big risk on our part, but it simply represents our commitment to our clients. All our services are completely client-focussed, and are specifically developed to give people of any background a reliable pathway to get them driving.
We believe that the best way to learn is to enjoy yourself, while also taking on vital information from one of our expert tutors, and this is why we put our money where our mouths are. If you don't feel comfortable, you are not enjoying your tuition, or you are not learning anything, just don't pay! It is as straightforward as that!
But our guarantee also represents something else; it represents our confidence in our services. We have worked hard to hone our services and to train our instructors not only to teach you the driving skills you need, but also to work closely with you in boosting your confidence and helping you enjoy your experience.
We are confident that you will, and that, with our help, you will be able to make great leaps in pursuing your driving career. Remember, wherever you are based in Melbourne's eastern suburbs, the Eastern Suburbs Driving School can give you the boost you need to get   driving.
Our Service
In order for us at Eastern Suburbs Driving School to get paid, we need to make sure we are really bringing our A-game! So, how do we accomplish this? We begin by designing all our lessons with the client in mind, giving them hands-on driving experience in a safe and positive environment.
Next, we ensure effective and ongoing training for our instructors, ensuring that they are not only well versed in matters of the road, but are also able to deliver information and tuition with warmth, kindness, patience and clarity. It is the interpersonal skills displayed by our instructors that we are most proud of, and which help our students get the best results.
Finally, we must check and re-check the entire process, ensuring that our customers and clients are receiving the very best in driver training. The proof of our effectiveness is found in our impressive pass rate and our almost unparalleled levels of customer satisfaction.
Our Ethos
All of this fits in neatly with our ethos, which is to give Melbourne's learner drivers the best possible experience when they are learning to drive, and to help them gain the confidence they need to drive effectively.
We would love for you to test out our services, and with a money back guarantee like this one, what have you got to lose?
Get in touch with us today on 03-9722-9684 or visit our contact page to learn more about what we can offer.