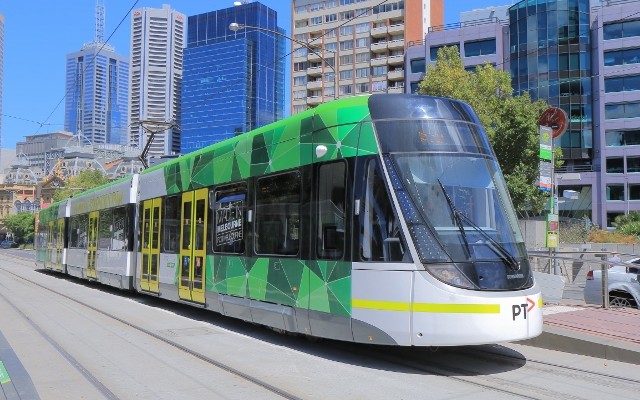 Road Law and When You Should Give Way to Trams in Melbourne, Australia
Trams may seem a bit troublesome to drivers at times, but it's worthwhile to consider what a valuable addition they are to Melbourne. They help to reduce traffic congestion on the roads by offering people an alternative way to travel, and they provide a safe, environmentally friendly way to cross the city. Make sure you are familiar with the rules concerning trams on the road, not only to avoid an expensive fine but also to keep everyone safe and happy as they travel.
Recognising Tramways
You will recognise a tramway because it will have overhead signs that say, 'Tram Only' and two solid yellow lines or raised dividing strips beside the tram tracks. Do not drive in a tramway or cross the raised dividing strips unless you need to avoid an obstacle. Otherwise, you could be fined $117.
Recognising Tram Lanes
Tram lanes have overhead signs that say, 'Tram Lane," and a solid yellow line beside the tram tracks. Some tram lanes are full-time, and some are part-time, in which case a sign will tell you at what times it is a tram lane. When it is outside these hours, you can drive in the tram lane.
If you need to turn right or avoid something in the road, you can drive in a tram lane for up to 50 metres. Only do so if you will not cause any delay to a tram. If you drive in a tram lane, you could be fined $117. If there are breaks in the dividing strips, you can drive through, but you must give way to trams or vehicles already on the road you are entering.
Waiting Behind a Tram
It is against the law to pass a tram when it has stopped and opened its doors. If you try to pass a tram when it has stopped, you could well be reported to Victoria Police. Be aware that they will take action!
If you are behind a tram and it stops and opens its doors, you must wait. Stay level with the rear of the tram until it has closed its doors and all of the passengers have cleared the road before you proceed. Once the doors are closed and it is safe, you can pass a stationary tram at a tram stop but you must not go any faster than 10km/h. You could be fined $292 for failure to adhere to these rules.
Safety Zones
Safety Zones are located near a tram stop and are clearly marked with a yellow sign. There will be a traffic island to protect pedestrians. You can pass a tram that is stopped at a safety zone; proceed at a slow, safe speed, be aware of pedestrians, and drive to the left of the safety zone.
Sharing the Road with Trams
Do not move into the path of an approaching tram. When you come to a roundabout, give way to all trams. If you fail to do so, you risk a fine of $204. Do not move into the path of a tram or you could be fined $117.
The Melbourne Hook Turn
When driving in Melbourne, be aware of the hook turn, a maneuver designed to keep the center of the road clear for trams. The hook turn only applies in the CBD; since cars are not allowed in tram lanes, it is not possible to have dedicated lanes for turning right. Instead, when you want to turn right, you do so from the left with the help of the traffic lights. Indicate right but stay left while your light is green so traffic and trams can pass. As your lights turn red, you complete your right turn. Remember to keep clear of the pedestrian crossings.
You must not make a U-turn across a solid line in the centre of the road or you could face a fine of $233.
Do not park near tram stops. Park at least 20 metres away, unless a sign permits parking nearer to the tram stop. The fine for parking too close is $117.
The fine for double parking is $70.
These are the current laws in Melbourne at the time of writing. Remember to adhere to them at all times to keep yourself safe, as well as other road users, pedestrians, and people using the trams. Thanks for reading and enjoy driving around Melbourne!
References:
http://www.yarratrams.com.au/using-trams/tram-safety/driving-with-trams/
https://www.vicroads.vic.gov.au/safety-and-road-rules/road-rules/a-to-z-of-road-rules/trams