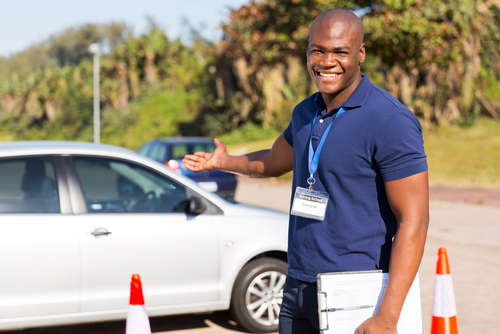 You can tell a good drive school by its instructors. A reputation for excellent driving education rests squarely on the shoulders of the teachers themselves. To ensure that the next generation of drivers are considerate on the road and capable of safe decision-making, it's vital to supply Learners with effective, clear driving instruction whilst remaining patient and alert to any possible problems along the way.
A good drive school selects only the best instructors in their field, with a significant wealth of experience. They must be skillful educators and know the rules of the road inside-out.It's their overriding goal to ensure that their students receive the best possible chance of passing their drive test and becoming a safe, skilled driver.
There are a few crucial skills to look for when selecting a top-notch instructor. Patience is an essential virtue. Many young drivers make mistakes when they start out, and it's important to build their confidence despite this. Driving instructors need to foster a good relationship with their students during their driving lessons to make sure that the learning experience is ingrained.
To obtain their probationary licence, or 'P-plates', a learner must be able to assure their assessor that they know how to make appropriate decisions on the road and that they abide by traffic laws. A driving school such as ESDS will cover all the bases for the learner driver, giving them the skills they need to pass their P-plate drive test.
A reputable drive school is based on a solid foundation of professional instructors. Book with us, and you can't go wrong!